If you are interested in Spiritual Counseling, or
If you would like to schedule, please email me.


<<•>>Facilitation<<•>>

Workshops • Seminars • Retreats

It is my belief that in the same way individuals come into this world with a higher purpose, organizations and businesses do also. This higher purpose is usually expressed in the Mission Statement. It is also my belief that often, what is perceived as management problems is, in truth, the non-alignment of individuals within an organization or business with the stated mission.

I work with organizations and businesses to forward the progress of your stated mission. Through group facilitation, seminars, and or retreats, we work together to get to the core issues and to find creative solutions. I combine my life-long talents, gifts and training as a Spiritual Counselor with 25 years as a Management Consultant; working together we create

Transformational Management we transform the letters, meaning and effects of operating from "s c a r e d" to the intentionality and creativity of doing business as "s a c r e d".

If you are interested in my services as a Facilitator, or
If you would like to schedule, please email me.


<<•>>Ceremonies and Rituals<<•>>
"It is crucial to our personal growth and evolution to reclaim rites of passage
as a right and benefit of living our lives to the fullest.".......Celebrating Life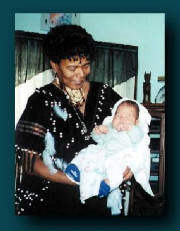 Blessing of Your Home
Infant Blessings - "Welcoming"and "Naming"
Holding Hands with the Moon
Commitment Ceremonies
Weddings>
Parting of Ways
The Goddess as Crone
Throughout our journey in life there are critical experiences, moments, when something truly impactful occurs: a child is born; getting your first apartment or home; beginning a committed relatedness; or the ending of a relationship. Whatever it is, from that experience onward you are somehow different -- you begin a new phase of your journey.
As we begin these new phases or stages in our life's journey, it is appropriate to gather in celebration or ritual. Indeed, there was a time, in the days of our Elders, when celebration and ritual -- rites of passage -- were a vital part of a community's, village's, or tribe's life. Today, with our business lives and hectic schedules, we often overlook the importance of rituals and celebrations. These major passages occur and yet, we are left with a sense of hollowness.
My services, as an Ordained Minister and Medicine Woman, are available to help you celebrate. I will help you in your choice of site, creation of the ritual, drumming, participation by others and foods to be served. I serve as both facilitator and Priestess, bringing to you the beauty, richness and sacredness of rituals that have been performed for hundreds of years. Together, we can and will create, in sacredness, a ritual and or celebration appropriate to the occasion.
If you are interested in discussing a Ritual or Celebration, or
If you would like to schedule, please email me.




Interested in or Need Body Work? -- "click" the link below